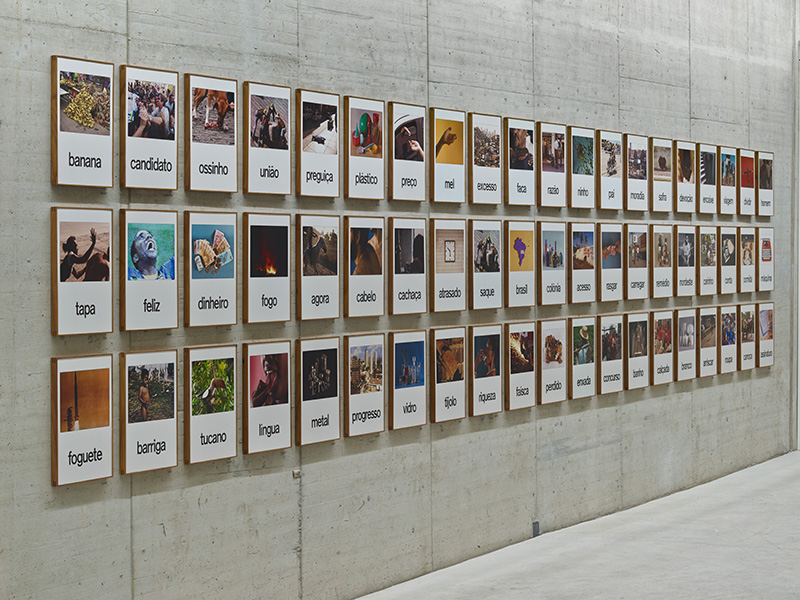 Jonathas de Andrade, Education for Adults, 2010, 60 posters on photobase paper, 46 x 34 x 3 cm. courtesy Galeria Vermelho, São Paulo. photo: Ivo Faber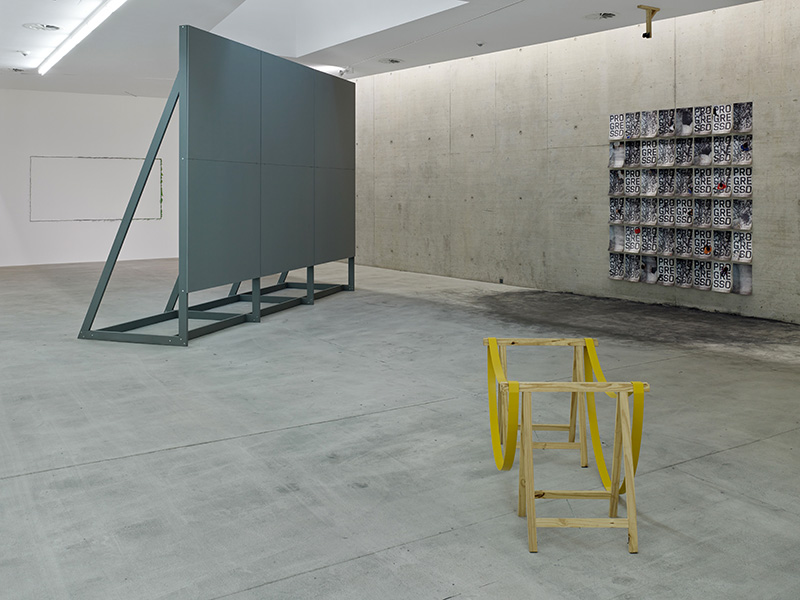 exhbition view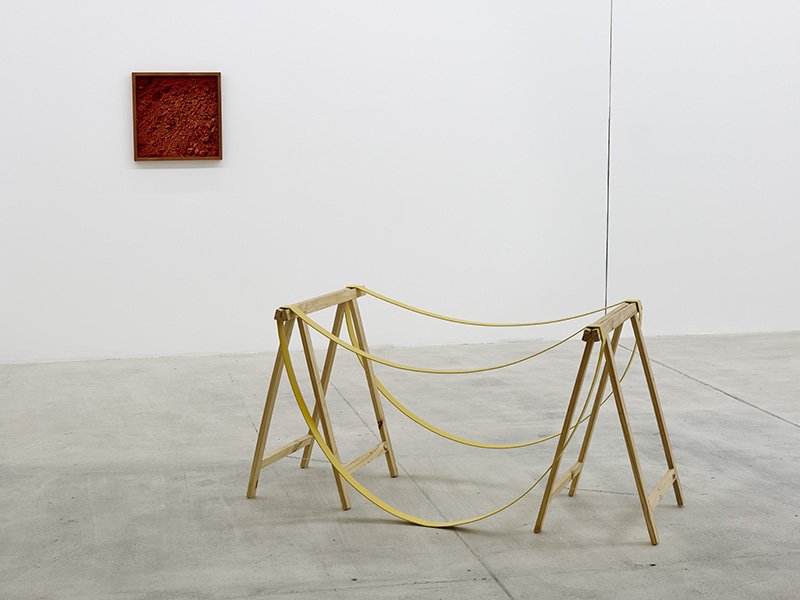 Marcius Galan, Isolante, 2008, steel, lacquer, wood, 160 x 75 x 77 cm. Courtesy: Collection Teixeira de Freitas, Lisbon.
Matheus Rocha Pitta, Brasil #1, 2013, photography, 52,5 x 52,5 cm. courtesy Sprovieri Gallery, London. photo: Ivo Faber
| | | |
| --- | --- | --- |
| Pablo Lobato, Bronze Revirado, 2011, video installation, 4'52 Min. courtesy Galeria Luciana Brito, São Paulo. photo: Ivo Faber | | Tatiana Blass, Cerco #4, 2013, casted bronze, brass bar, 100 x 250 x 150 cm. courtesy Galeria Millan, São Paulo. photo: Ivo Faber |
15th June – 8th September 2013
curated by Felicitas Rohden for KIT - Kunst im Tunnel, Duesseldorf, Germany
With Jonathas de Andrade, Tatiana Blass, Marcelo Cidade, Marcius Galan, Mauricio Ianes, Pablo Lobato, Paulo Nazareth and Matheus Rocha Pitta.
"Avante Brasil" was dedicated to young artists from Brasil and shows a glimpse of its vibrant young art scene. The show was curated curated by Felicitas Rohden and Gertrud Peters. The exhibition itself is the result of intensive research; it is by no means a German view on Brazil, but was developed in close collaboration with Brazilian curators and Felicitas Rohden. During her stay in Brasil, she conducted interviews with brasilian artists on behalf of the goethe-institut Sao Paulo.
Unlike the 1980s and 90s generation, who after years of dictatorship met with a scenario of recession and globalization that neutralized the potential dispute between different approaches under the aegis of multiculturalism, artists who started working around the 2000s relate to a scenario of economic growth that catalyzed the hampering of cities and services, and lent urgency to talk of solutions on a social scale and collective level.
Fifty years later, when Brazil hosts a World Cup (2014) and Olympic Games (2016), the opportunity to choose between progress and development is posed again. While traffic jams, land speculation, gentrification, illegal immigration, and the so-called "Brazil cost" are all on the rise, art together with social movements is called upon to politicize its discourse, define a public presence and lay out roads toward a (new) constructivist project.
The artists, who all grew up in relative freedom after the military dictatorship ended in 1985, eschew the exotic clichés so often applied to artistic production in Brazil. Despite their global presence in international institutions and their more international approach to producing art, the artists have stayed close to their roots and use their work to explore the issues facing modern-day Brazil – some blatantly, some more subtly. Using the example of Matheus Rocha Pitta's Brasil photo series which show the country's famous red soil as a symbol of national identity, and the meat draped across it references global issues such as famine, health, climate change and the treatement of animals.
During the exhibition assembly and the opening event, "Avante Brasil" also served as a platform for the political and social issues affecting a new generation of artists who are looking for a new way to position themselves.
| | | |
| --- | --- | --- |
| Marcelo Cidade,... e agora, José?, 2012, acrylic on wood, 350 x 500 x 200 cm. courtesy Galeria Vermelho, São Paulo. photo: Ivo Faber | | Marcelo Cidade,Adição por subtração [Addition by Subtraction], 2012, glass 150 x 300 x 20 cm. courtesy Galeria Vermelho, São Paulo. photo: Ivo Faber |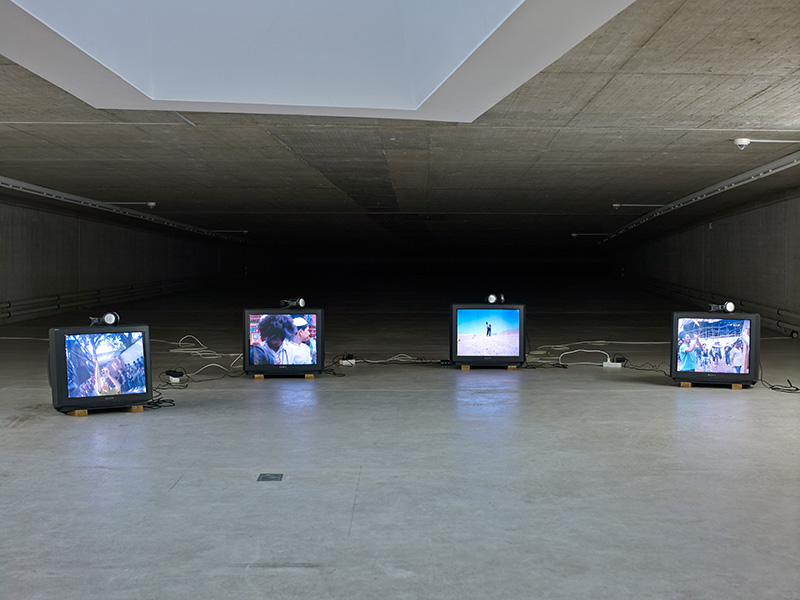 Paulo Nazareth, installation view KIT – Kunst im Tunnel, 2013.
Courtesy: Mendes Wood DM, São Paulo. photo: Ivo Faber